Marco Minnemann – EEPS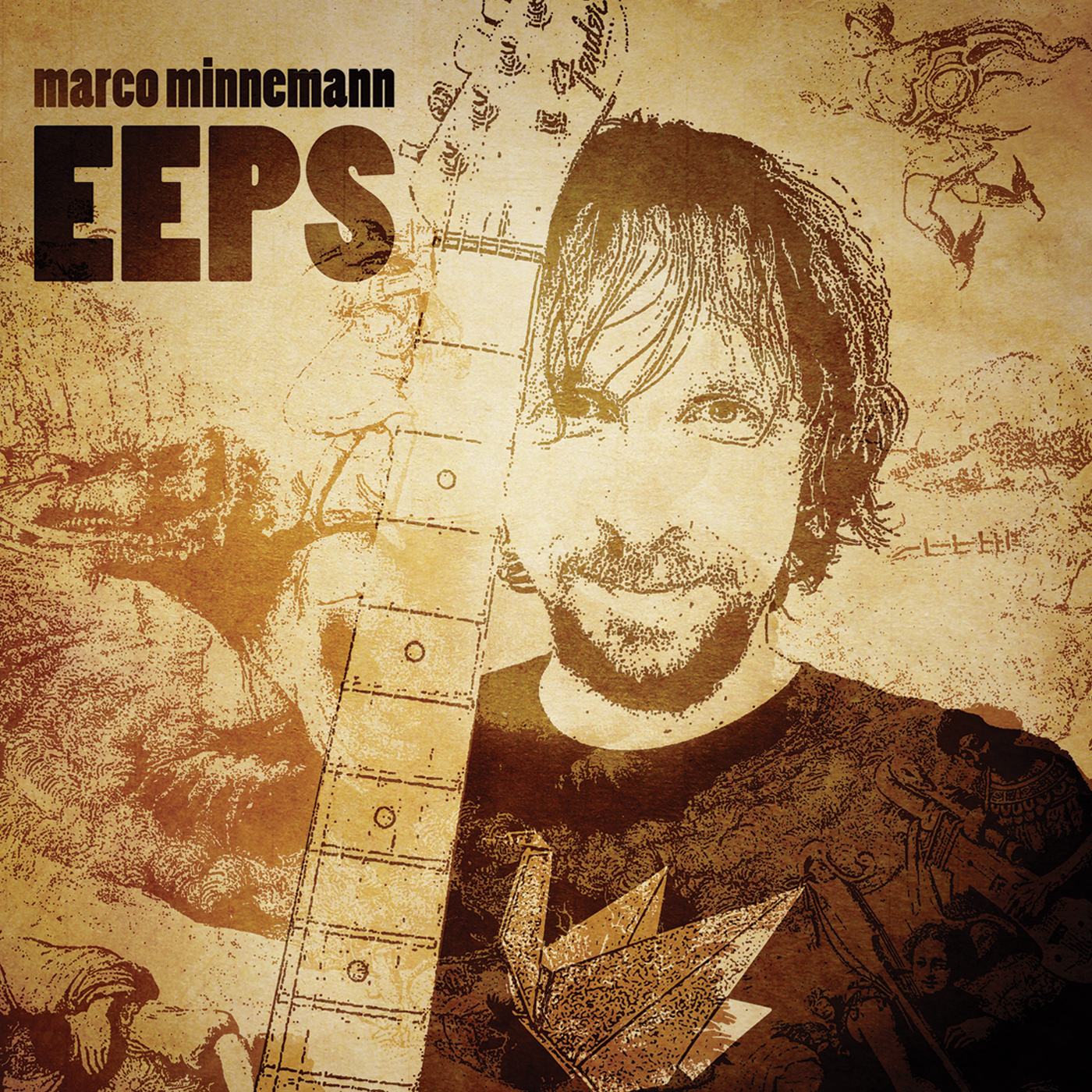 Let's get this out of the way right from the start: Marco Minnemann is one of the greatest inventions for a pair of drumsticks to come along in quite some time. Most of us know, however, that he is anything but 'just a drummer'. He is a world class musician whose primary instrument happens to be the drums. In addition to his work with thousands of musicians around the world (only a minor exaggeration!), he has produced a number of solo projects, the latest of which is EEPS.
Like his previous solo recordings, Marco plays all the instruments, in addition to all of the composing and arranging. One of the most interesting things about EEPS is his approach to the guitar. Unlike most of us who attempt to play the instrument, his playing isn't locked into a particular style or sound.
Huge roaring cascades of distortion and drums kick off the album on "Cheap as Fuck and Awesome as Hell" (which to my ears brings to mind an amped-up Weather Report jam powered by a Ferrari engine under the hood), and then we move to the psychedelic surf-prog of "OC/DC", complete with twangy guitars and Farfisa organ. Further on, "Sunshine" shows his pop sensibility with a truly nice arrangement of guitars and voice. "The Split" continues in a songwriting vein in an instrumental context.
The title track, "EEPS" is a crazy collection of sounds, all accompanied by the amazing drumming. "Right on Time and Out of Tune" sounds just like the title suggests – a barrage of sampled guitar sounds (including being used as a percussion instrument) organized into a sort of big band cacophony. I could go on, but take it from me, there something interesting and amazing about every single track on EEPS.
EEPS is a truly intriguing look into the mind of Marco; maybe a little bonkers, yet brilliant and never boring. What really shines throughout the album is the sheer unbridled joy that Marco brings to his music. Yes, he can play the impossible drum parts (I wish Frank Zappa were around to see this guy!), but his technique is merely the means by which he brings his creative spark to life. If you're a fan of Marco Minnemann, or maybe one of the unlucky souls who've not heard him, EEPS is a must.
Only registered users may post a comment.
There are currently no user submitted comments.