The Esseness Project - The Esseness Project
7.0/10
By Christopher J. Oatis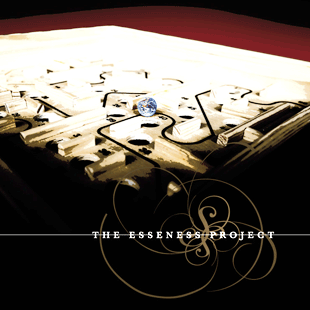 This album is a bit different and is not recommended for people who need vocals in their music mostly because the disc does not have a single word uttered on it. What this album does have is a thorough exploration of the guitar. Steven Smyth (Nevermore, Dragonlord, Testament) and Steve Hoffman, with Atma Anur on drums, have put together an experimental journey that showcases a multi-genre presentation of guitar, and music itself for that matter.
Songs like "Only Time will Tell" come at you with an epic sound expected only from power metal, while pieces like "It's All in Your Mind," unfolds through several different genres during the course of the song. That particular track is framed by a jazzy intro and outro, but the middle has a handful of thrash metal power chords and a break, which could be played as background music in the lounge of an upscale restaurant. This album just tossed everything into the pot and melted it together. Metal and jazz, folky jam band and soft rock all find their way into the mix. A healthy helping of classic rock sounds also plays throughout the course of The Esseness Project. If you're all about every style of guitar shoved together into one album then this one is for you.
While I praise this album for doing something different and doing "multi-genre", I also recognize that The Esseness Project is not for everyone. The listener must have a love for the guitar and instrumental work to appreciate this album. Quality of the music is very commendable, but it is not the type of work that will appeal to everyone. Smyth and Hoffman have put together something unique without a single governing emotion to the music. In short, if you like a little multi-personality disorder in your music and are willing to bring open ears and minds to this album I think most music lovers will have several pleasant surprises during the course of The Esseness Project.
Only registered users may post a comment.
There are currently no user submitted comments.
Powered by Simple Review